HOW TO MAKE BACKUPS OF PC GAMES & PSX GAMES WITH CDRWIN (C) 2000 Golden Hawk Technology
Download CDRWIN Go back to NERO
Below is a screen shot of the proper settings for CDRWIN 3.9d, you should always delete your Temp files, delete all files inC:\WINDOWS\TEMP
Check your drives with ScanDisk or Norton Disk Doctor, then Defragment them after. Then restart your computer before attempting to write a CD.
This is recommended to lessen the chance of corrupting data as it is being written to the CD.
Don't forget to close programs running in the System Tray. such as virus scanners, AIM, ICQ, etc. while you burn CD's.
Open CDRWIN and select "Backup Disc" from the main menu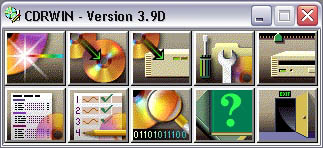 You should read your source cd from your CDR, not from a normal CD-Rom or DVD-Rom
You should burn at 4X for PC Games and Apps, & 2X or 1X for PSX cd's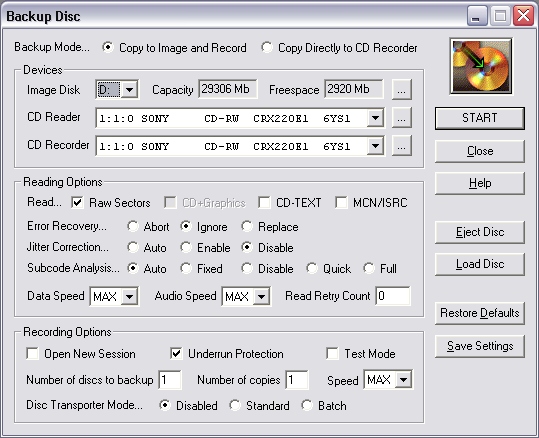 For more info, click on the link below
If you see an error or wish to contribute to this information, please email me
This page was last updated on June 22, 2004